Online class by Anastasia Luksha
«Electric file manicure»
Learn the manicure techniques suitable for all clients!
2 minutes introduction by the course developer
Opened internationally!
Share this page: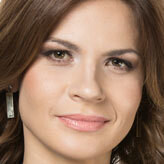 Dear friends,
Electric file manicure is a safe, quick and effective way to make the nails beautiful. It is suitable for females and for males, for elderly clients and for teenagers. You can use it for damaged, dry or thin nails.
In this online course I will teach you how to apply this technique properly. If you are already using electric filing the course will help to improve your performance.
Electric file manicure will be suitable for 90% of your clients.
It will help you to take care of the cuticle, sidewalls and nail plate in a quicker and safer way.
Benefits of electric file manicure
More and more nail professionals turn to electric filing.
It provides for quicker and tidier results with less physical efforts. Your wrists and neck will not get tired as the actual work will be done by the machine.
Why take an electric filing course
Nail professionals often do not know how to chose the right tool. How to work with it properly. How each file bit should be used and at what speed.
Many rely on their intuition, and that can sometimes result in nail damage and inflamed cuticle.
Use of an electric nail drill requires prior learning! There are many details and subtleties that you just won't be able to master on your own.
You should take an electric file manicure course if your work occasionally results in:
Fissures in the nail
Ridges from using the bit
Burns and abrasions
Untidy manicure
Tears in the cuticle
This course will teach you how to:
Chose the right drill
Chose the right bits
Chose the right speed for each bit depending on the task you are performing
Work with different types of skin: dry, moist or normal
Work with different types of cuticles: regular, spreading, dry, thin and thick.
Trim the cuticle
Shape the sidewalls and deal with cases of hyperkeratosis
Perform male manicure
Work with artificial nails and prep nails prior product application
I will demonstrate several techniques of electric filing, so that you'd be able to chose the one you are more comfortable with.
Electric file manicure course contains:
28 lessons
12 assignments, including 8 practical tasks
Instructions for dealing with 5 different types of cuticle
Practical use of 7 types of file bits
4 different techniques of working with electric nail drill
Who will benefit from this course?
This course will be useful for all nail professionals, both experts and newcomers. If you have experience in classic manicure and nail sculpting, the course will help enhance your performance and teach application of new techniques.
So, I welcome to the course:
· Beginners in nail industry
· Nail professionals who currently use classic manicure but would like to learn elecric file manicure
· Those nail professionals who already work with electric filing but feel the need to enhance their knowledge and learn the latest trends and techniques
· Nail sculpting professionals wishing to expand their expertise to include electric file manicure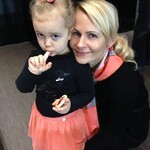 Thank you so much for the class - it is so inspiring to take such class from a professional, who also motivates you! I hope I will be able to attend live class one day. I will do my best to show excellent results in the future!!!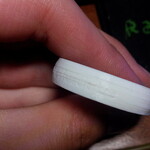 Thank you very much. Online learning is just perfect for me. I can choose time by myself. I liked that I can watch each lesson again if I have any questions. When I take live 1-day classes I feel overloaded with information and it's too hard for me to remember everything. But at the same time I felt a little lack of live talks. Anastasia is great. Always responded to all of my questions accurately. I enjoyed it :)
Dear Anastasia! Thank you so much for the class. I learned so many new things. I've learned e-manicure earlier. 1,5 years ago I was using this technique. But I still learned new things for me - how to hold a client's hand, how to stretch skin, "flatten" cuticle and trimming it. Everything was explained so well with a practical part. Anastasia, you are a cool teacher who knows her thing so good and can share this knowledge with others!!! I would love to take nail sculpting class too, but unfortunately it's hard financially for me now. Thank you so much for a great class and valuable knowledge! Thanks to a technical team - everything was so fast and professional. I liked it a lot! Wishing you all the best!!!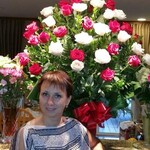 Anastasia thank you so much for the knowledge. I never thought that it is possible to learn online. So much useful information. Thanks a lot.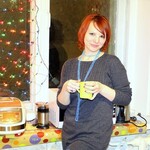 Anastasia, I am so thankful for this class! I learned how to deal with electric file - thanks to you. Of course, I need a lot more practice now and it takes time but the basic skills are definitely learned now. I am so happy to see a tremendous difference in my works - before and after the class. Now I understand which drill bit to choose and how to work with it safely. And I am happy to move to the next class of Electric file refill )))

Things you'll need for the course
Electric nail file drill (at least 35 W)
File bits:
— Ceramic cone bit
— Small diamond barrel bit
— Red abrasive ("Flame") bit
— Small and big diamond cone bits
— Needle shaped file bit
Polishing tip
240 grit buffer file
180 grit file
Pusher
Hand sanitizer
Dehydrator
Disinfecting solution (Barbicide)
Glass or plastic bowl for the disinfectant
Sterilization equipment: (autoclave or dry heat sterilizator)
Gloves
Protective mask
How to choose your electric nail file
Students' works at this class
Developer of this online course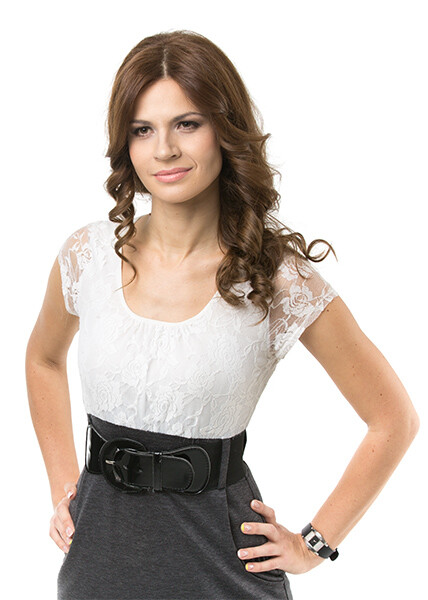 Master Expert in manicure and nail sculpting, experience in nail industry since 2004, nail techniques trainer since 2008
2 times winner of the NailPro Championship in Las Vegas, USA
Trained nail professionals in Russia, Ukraine, Poland, Estonia, Czech Republic, Sweden, China, UK, USA, Chile
Author of the work chosen for the cover of "Nails" magazine (USA) in 2016
Certified educator in nail sculpting and design, with 1720 nail specialists as her former students
Competition coach providing instruction in USA, Sweden, Czech Republic, China, Estonia, Poland, Ukraine, and Russia
38 Gold Medals won by Anastasia's students in various competitions (more then 150 medals in all)
INES (International Nail Experts' School) certified Judge
NSI (Nail Systems International, USA) technology expert
Manicurist for Mercedes Benz Fashion Week Russia 2016
How our online education works?
You study remotely. The lessons are available whenever it is convenient for you.
You immediately gain access to several lessons and can view them any number of times any time you wish.
Some lessons contain practical assignments that you need to fulfill.
Next lessons will only become available after the previos lesson's assignments are completed.
You chose your own time to complete the tasks.
Make photos of your results and upload them to your account.
I evaluate the results, make comments and point out mistakes (if any), accept the assignment or ask you to try again.
You are constantly in touch with me. I always answer all the questions from all the students.
Take your time completing the tasks, do not hurry.
Spend as much time as you need on the assignments. We will prolong your access to the course for 1 or 2 weeks if required.
At the end of the course, when all your tasks are completed, you will be given access to the Test Lesson – the final evaluation of the knowledge gained during the course. After the Test is passed successfully you will get the numbered Certificate, written in your name.
Tasks submitted by each student during the class are seen to the rest of the group. You can follow the teacher pointing out and correcting mistakes of your fellow students. This prevents you from making the same mistakes and gives a great opportunity to improve YOUR OWN work.
Main benefits of online education
Everything is shown and made clear
You get access to full contents of video lessons which I prepare beforehand. I show you all the techniques step-by-step, from basics to advanced methods. The lessons are recorded in HD quality, so every detail is clearly visible.
I give you assignments, you complete the tasks, take pictures and attach them to the lessons. I study and evaluate them, write my comments, correct mistakes – all in real time. This is the main advantage of this type of training: we constantly communicate as if you were attending live classes.
You study when it's convenient
You do not have to be at your monitor at certain fixed time – this is the beauty of online courses compared to webinars and skype-sessions. All the lessons are available all through the course duration, the main thing is to complete them in time. But it's up to you to chose the most comfortable schedule, and you can always replay previous lessons.
All students successfully completing the course receive the Certificate of Completion.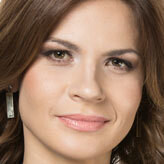 The number of participants for this course is limited. With too many students I won't be able to give sufficient attention to each, and the individual result of every student is what I consider most important.
If you change your mind and decide not to join the class we will return your payment without asking additional questions within 21 days. Please note that payment systems' fees are not refundable. They usually comprise 1-4% of the amount, depending on the system used.
Do you have questions? Please ask!