Online course by Anastasia Milton
«Sculpting with dual forms»
A fast and effective technique for nail extension.
Course for both beginners and experienced nail techs.
Continuing Education Units: 20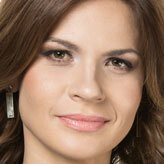 Nail sculpting with dual forms is well-known among many nail technicians. But in pair with polygel it finds its second wind. Nail extension becomes faster and more qualitative!


The most important is to know all the nuances and features for working with polygel and dual forms.


You will learn it on my new online course. Sign up!
Dual forms and polygel - a true discovery for any nail tech.
Nail extension with duals forms and polygel is so simple so that even the beginner can work with it. Perfect apex and curve always accompany dual forms.
Learn how to find optimal materials to work with dual forms;
Find out how forms differ from each other;
Work through the whole process of nail extension;
Learn how to prep nail plate, fit the right form for every nail, practice in filling the materials and setting the form;
Learn how to convey the nail to a perfect condition - make square and almond shape and putting the final coat.
Theory:
Which materials work with dual forms;
Manufacturers of dual forms - how do the differ, which ones are better;
What is the difference between techniques - dual forms, dual tips, liquid tips?
Principle of building the structure of the nail with the help of dual forms;
Practice:
Nail plate prep for nail extension;
Fitting dual forms with the nail size;
The right prep of dual forms to work with;
Which brush to choose?
Placing the material on dual form;
Setting dual form on the nail;
Polymerization in the lamp;
Filing the nail;
Making a shape - square and almond;
Placing the coat.
Typical mistakes and how to avoid them:
Flooding the cuticle;
Flooding the sides;
Too much material from the inside;
Bonus:
Demo of working with dual tips.
Below you will find the full contents of the course:

Dual forms
Polygel (or similar product) - any color
LED / UV lamp
180 grit file
280 grit Buffer
Pusher / orange wood stick
Brush square (synthetic) #5 - #9
Electric nail file
Cone shaped drill bit
Needle shaped drill bit (carbide or ceramic)
Top Coat
Pen
Developer of this online course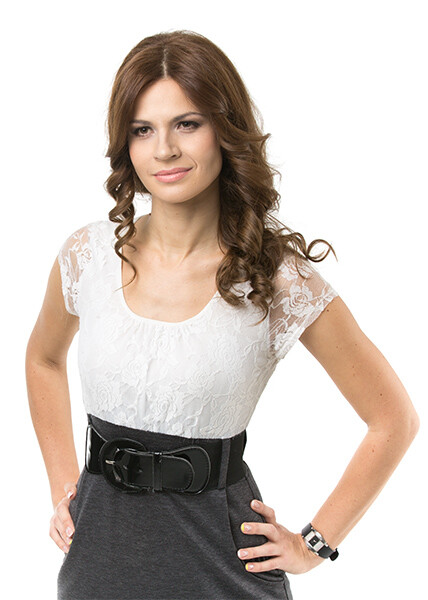 Master Expert in manicure and nail sculpting, experience in nail industry since 2004, nail techniques trainer since 2008
2 times winner of the NailPro Championship in Las Vegas, USA
Trained nail professionals in Russia, Ukraine, Poland, Estonia, Czech Republic, Sweden, China, UK, USA, Chile
Author of the work chosen for the cover of "Nails" magazine (USA) in 2016
Certified educator in nail sculpting and design, with 1720 nail specialists as her former students
Competition coach providing instruction in USA, Sweden, Czech Republic, China, Estonia, Poland, Ukraine, and Russia
38 Gold Medals won by Anastasia's students in various competitions (more then 150 medals in all)
INES (International Nail Experts' School) certified Judge
NSI (Nail Systems International, USA) technology expert
Manicurist for Mercedes Benz Fashion Week Russia 2016
How our online education works?
You study remotely. The lessons are available whenever it is convenient for you.
You immediately gain access to several lessons and can view them any number of times any time you wish.
Some lessons contain practical assignments that you need to fulfill.
Next lessons will only become available after the previos lesson's assignments are completed.
You chose your own time to complete the tasks.
Make photos of your results and upload them to your account.
I evaluate the results, make comments and point out mistakes (if any), accept the assignment or ask you to try again.
You are constantly in touch with me. I always answer all the questions from all the students.
Take your time completing the tasks, do not hurry.
Spend as much time as you need on the assignments. We will prolong your access to the course for 1 or 2 weeks if required.
At the end of the course, when all your tasks are completed, you will be given access to the Test Lesson – the final evaluation of the knowledge gained during the course. After the Test is passed successfully you will get the numbered Certificate, written in your name.
All during the course the tasks submitted by each student are seen to the rest of the group. You can follow the teacher pointing out and correcting mistakes of your fellow students. This prevents you from making the same mistakes and gives a great opportunity to improve YOUR OWN work.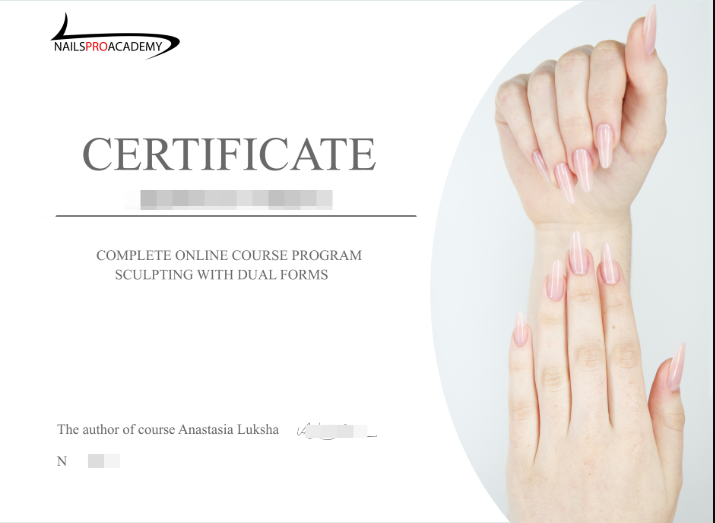 All students successfully completing the course receive the Certificate of Completion.
Got questions? Feel free to comment below