Online class
All the necessary theory and practice for beginners
Continuing Education Units: 20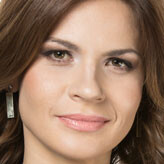 I am presenting the new online class "Manicure 101". This is the best course to get started.
I developed it specially for beginners, for those who take their first steps in the profession and want to learn how to perform manicure properly.
Who would benefit from this course?
The course has been developed for those who are new to manicure, or learned it by themselves, as well as for nail specialists preferring to start their education "from scratch", and for manicure professionals aiming to expand the range of services offered to the clients.
Who would benefit from this course?

Beginners new to the profession;
Professionals with experience in manicure who want to fill in some gaps in their basic training;
Specialists in nail sculpting who decided to master manicure techniques.
The course contains a lot of theory which is needed in order to provide high-quality services.
You will learn all about the structure of a natural nail, its anatomy and physiology. Learn how to diagnose most common of nail diseases, to determine whether it is possible or not to perform manicure in each case, and to give the necessary recommendations to the client.
I will explain how to choose the right tools and materials for the job.

In the practical part of the course we will learn how to do European and Brazilian manicure, Spa manicure, paraffin treatment and hand massage.

Products required
In order to join the course you will need some products and implements.
You will need the following materials and instruments for the course. (Use the products you have if you already practice manicure.)
Sanitizer;
Pusher;
Orange-wood sticks;
Nail file (180 grit);
Nail polisher (220-240 grit);
Cuticle remover (Vanish NSI, Cuticle Eliminator by Be Natural or others);
Gloves for Brazilian manicure;
Nail wipes.
About manicure;
History of manicure;
Types of manicure services;
Nail diseases;
What should a healthy nail look like?
Onychomycosis;
Onychodystrophia;
Onychorrexis;
Onycholysis;
Nail anatomy;
Instruments for manicure;
Materials for manicure;
Cuticle care;
How to make nails stronger;
Typical beginners' mistakes.
Practice:
European manicure;
Brazilian manicure;
SPA-manicure;
Paraffin treatment;
Hand massage.
How our online education works?
You study remotely. The lessons are available whenever it is convenient for you.
You immediately gain access to several lessons and can view them any number of times any time you wish.
Some lessons contain practical assignments that you need to fulfill.
Next lessons will only become available after the previos lesson's assignments are completed.
You chose your own time to complete the tasks.
Make photos of your results and upload them to your account.
I evaluate the results, make comments and point out mistakes (if any), accept the assignment or ask you to try again.
You are constantly in touch with me. I always answer all the questions from all the students.
Take your time completing the tasks, do not hurry.
Spend as much time as you need on the assignments. We will prolong your access to the course for 1 or 2 weeks if required.
At the end of the course, when all your tasks are completed, you will be given access to the Test Lesson – the final evaluation of the knowledge gained during the course. After the Test is passed successfully you will get the numbered Certificate, written in your name.
All during the course the tasks submitted by each student are seen to the rest of the group. You can follow the teacher pointing out and correcting mistakes of your fellow students. This prevents you from making the same mistakes and gives a great opportunity to improve YOUR OWN work.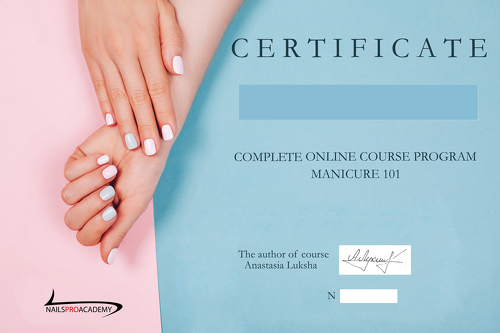 All students successfully completing the course receive the Certificate of Completion.
Got questions? Feel free to comment below