How to Become a Nail Technician?
Find answers to the most important questions about being a nail technician: how to purchase products, choose training and obtaining an official status.
Exclusive Online course by Anastasia MIlton
Secrets of Sculpting with Polygel
Continuing Education Units: 20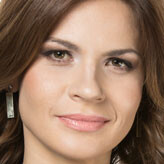 On this course we are going to learn all secrets of nail sculpting with polygel.
This exclusive course was designed for online format.
I will share tips and tricks on how to work with Polygel, including products and comparison of different brands, will show you different ways of working with this product. You can start using these techniques on the same day with your clients.
Opened internationally!
Share this page:

Gelish Polygel (or similar) Clear, Cover Pink and White;
Polygel liquid (such as slip solution);
Flat brush, oval or square, #5-7;
Metallic spatula;
Pusher;
Scissors;
Files and buffers;
Forms;
Tips (natural color);
Form hardeners (optional);
Plastic clips;
LED lamp.
Top Coat.
I look forward to seeing
Experienced nail technicians and everybody who:
Want to learn new technology
Can't work with acrylic due to its smell
Have troubles working with hard gels and can't stand the gel dust
Want to be up-to-date and know all the latest technology
Care about your and your client's health
Appreciate time and money and looking for an alternative for natural nail overlay
Below you will find the full contents of the course:

How our online education works?
You study remotely. The lessons are available whenever it is convenient for you.
You immediately gain access to several lessons and can view them any number of times any time you wish.
Some lessons contain practical assignments that you need to fulfill.
Next lessons will only become available after the previos lesson's assignments are completed.
You chose your own time to complete the tasks.
Make photos of your results and upload them to your account.
I evaluate the results, make comments and point out mistakes (if any), accept the assignment or ask you to try again.
You are constantly in touch with me. I always answer all the questions from all the students.
Take your time completing the tasks, do not hurry.
Spend as much time as you need on the assignments. We will prolong your access to the course for 1 or 2 weeks if required.
At the end of the course, when all your tasks are completed, you will be given access to the Test Lesson – the final evaluation of the knowledge gained during the course. After the Test is passed successfully you will get the numbered Certificate, written in your name.
All during the course the tasks submitted by each student are seen to the rest of the group. You can follow the teacher pointing out and correcting mistakes of your fellow students. This prevents you from making the same mistakes and gives a great opportunity to improve YOUR OWN work.
Got questions? Feel free to comment below