We decided to share the top 5 typical mistakes when doing nails with Polygel.
1. Using too much liquid
Together with the Polygel, most brands have a special liquid which you need to use so the brush will not stick too much. When you take too much liquid the product will be liquified and it may flood. If you see that the nail is wet wait until the liquid evaporates and cure only after that.
2. Base coat with a sticky layer
Some bases have too much of the sticky layers. And it's not comfortable to apply Polygel on it. You have a base coat like this it's better to remove the sticky layer and apply the product only after that.
3. Too thick near side walls/cuticle
Sometimes you just do not notice that some parts of the product already fell on the sides or too close to the cuticle. You will notice it only after a few weeks when the product will start lifting.
Always check these areas: near the cuticles, along the side walls — they should always be thin.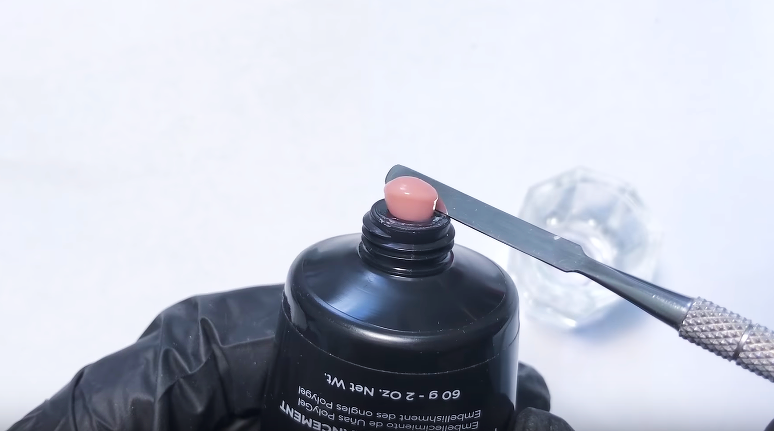 4. Too close to side walls
If the product even slightly touches the skin after a few days it will start lifting. In order to prevent it always make sure that there is a tiny margin along the cuticle and sidewalls between the product and the skin.
We can't let the product touch the skin!
5. White too thick
Some colors are very intense. White and bright white have too much pigment in it. So never apply them too thick. When the layer is super thick LED-light can not go through the product and it will stay soft in the middle. Such a nail can easily break. If you want to make long nails with a white free edge split the process into 2-3 steps.
To learn more about Polygel brands, their advantages and disadvantages, watch the free lesson What is Pоlygel?