Need for speed. Nail sculpting
Would you like to work faster? Join this class to learn fast nail sculpting technique!
Continuing Education Units: 15
This course is recommended for nail technicians
who already completed the Nail Sculpting Level 1 course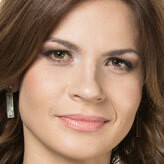 Why learn fast nail sculpting?

Because this is how you make money. Sculpting takes 3 to 4 hours using the conventional techniques. No client is happy to spend so much time on having their nails done. Even nail professionals are often reluctant to offer sculpting - it's too time consuming.
But what if you could complete sculpting for your client in one and a half or two hours at the most? Just think how this will increase your profits.
"Need for speed. Nail sculpting" course is about:
Eliminating the external factors that tend to slow you down;
Applying the best sculpting techniques;
Practicing fast sculpting and filing.
After the course you will be able to start using the techniques you learned in your work with clients. In a month or two of practice you'll find the time required for sculpting reduced to 1-1,5 hours.
The techniques I'm going to show you during this course are based on my own experience as a participant in various contests and competitions. That's where you need to perform with all the speed and quality you are capable of. I just adapted my "competition" fast sculpting techniques to regular work with clients.

What you spend time on when working with clients?

You usually waste your time (and money) on:

Removing product;
Chatting with the client;
Discussing and choosing colors and shapes;
Looking for the materials required;
Filing;
Making the smile line;
Inventing and creating suitable design.
All this can be done quicker, and I will show you how. You'll start practicing speeding up sculpting in your regular work right after the course.
During this course you will learn to:

Organize your working space properly;
Optimize the way your materials are placed around you;
Choose the right materials to work with;
Prepare nails for sculpting in 10 minutes;
Fit the forms in the way that makes sculpting quicker;
Apply acrylic using three beads;
Apply gel in two steps;
Complete filing in 15 minutes;
Apply coat to all ten nails in 5 minutes.
We will master your fast nail sculpting practicing with square nail shape.
Theory:
Workspace;
What to wear? ;
Scheduling appointment;
Working table - where to keep products;
Setting up your work area;
Chatting with your client;
Gel application technique;
Acrylic application technique;
Filing;
Drawing smile line;
Fast infills.
Practice:
Consistency practice exercise;
Gel application practice;
Acrylic application on a tip;
Pink & white application on a tip;
Drawing smile line on a tip;
Fast nail preparation;
Fitting the form;
Gel application;
One tone acrylic application;
Pink & white acrylic application;
Drawing smile line with striper brush;
Color application;
FIling;
Fast infills with acrylic and gel.
Below you will find the full contents of the course for the two sculpting technologies (Acrylic and GEL):


Who would benefit from this course?
The course has been developed for experienced nail technicians with at least 3 months exprience. If you have less experience I recommend you to enroll in Intermediate Nail Sculpting and Advanced Nail Sculpting classes first.
In order to join the course you will need some products and implements. If you already have products, you can use the ones you have.
Below I list the items produced by NSI, by you can choose similar products by other companies.
Materials required for acrylic sculpting (NSI products)
Attraction monomer (Acrylic liquid),
Acrylic powders - clear, sheer pink, white, cover pink.
Non-acid primer for acrylic Attract,
Sanitizer Sani-Pure Spray,
Dehydrator Nailpure Plus,
Cleanse,
Cuticle oil Nurture Oil,
Acrylic brush #8 Grand Kolinsky,
Dappen dish,
Brush Cleaner,
Nail tips,
Endurance file 100/100 grit,
Endurance 150/150 Grit File,
Endurance 180/180 Grit File,
Endurance 180/240 Grit Buffer,
Lavender Block Buffer,
No cleanse gel top coat Glaze 'n Go,
Platinum Nail Forms,
Lint-free tissues.
Products required for gel sculpting (NSI products)
Clear and Pink sculpting gels,
No cleance top gel Glaze N Go,
Body Builder French Pink, Body Builder Cover Pink — Warm,
Body Builder Soft White,
Brush On French White,
Color gels 2-3 colors (any),
Balance Bond Non-Acid gel Primer,
Cleanse,
Sanitizer,
Dehydrator Nail Pure Plus,
Gel Brush,
Platinum forms,
Clearn or natural tips,
100, 150 and 180 files,
Endurance 180/240 Grit Buffer,
Lavender Block Buffer,
Cuticle oil (Nurture Oil),
Nail Wipes.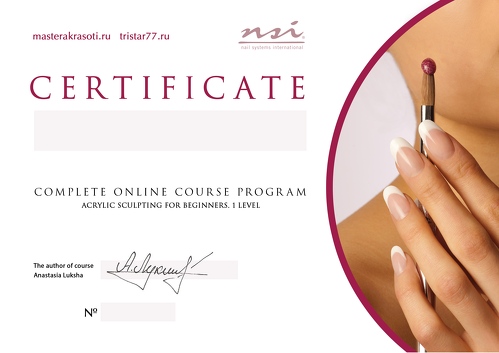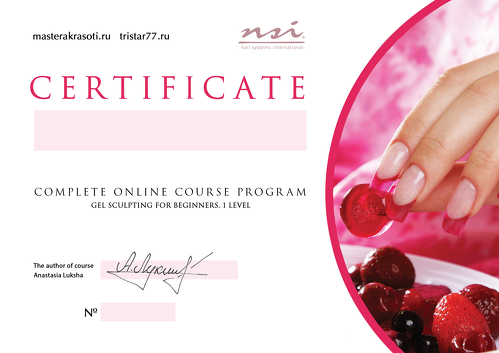 How our online education works?
You study remotely. The lessons are available whenever it is convenient for you.
You immediately gain access to several lessons and can view them any number of times any time you wish.
Some lessons contain practical assignments that you need to fulfill.
Next lessons will only become available after the previos lesson's assignments are completed.
You chose your own time to complete the tasks.
Make photos of your results and upload them to your account.
I evaluate the results, make comments and point out mistakes (if any), accept the assignment or ask you to try again.
You are constantly in touch with me. I always answer all the questions from all the students.
Take your time completing the tasks, do not hurry.
Spend as much time as you need on the assignments. We will prolong your access to the course for 1 or 2 weeks if required.
At the end of the course, when all your tasks are completed, you will be given access to the Test Lesson – the final evaluation of the knowledge gained during the course. After the Test is passed successfully you will get the numbered Certificate, written in your name.
All during the course the tasks submitted by each student are seen to the rest of the group. You can follow the teacher pointing out and correcting mistakes of your fellow students. This prevents you from making the same mistakes and gives a great opportunity to improve YOUR OWN work.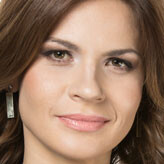 The number of participants for this course is limited. With too many students I won't be able to give sufficient attention to each, and the individual result of every student is what I consider most important.
If you change your mind and decide not to join the course we will return your payment without asking additional questions within 21 days. Please note that payment systems' fees are not refundable. They usually comprise 1-4% of the amount, depending on the system used.
Got questions? Feel free to comment below