Nails Pro Academy has had so many interesting and exciting events have in the year 2018.
Our pedicure Course curriculum is expanding and blooming. And that's wonderful! Not only new students are coming to us, but also new teachers. In 2018 Varvara Schulz has joined our team; who is practicing doctor and podiatrist. Dr. Schulz has started to develop pedicure courses at Nails Pro Academy. In collaboration with her, we have Pedicure Pro and Pedicure 101 courses.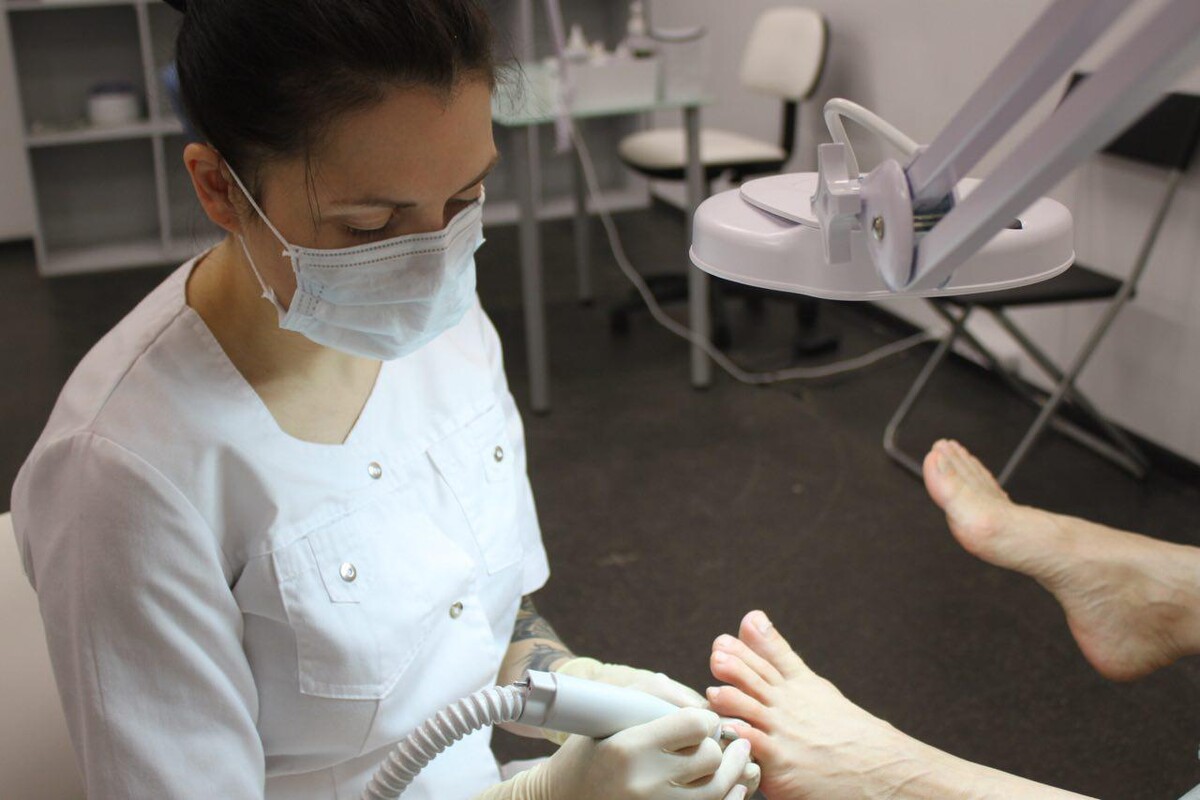 A Famous nail technician from Arizona & record holder in Guinness Book, Max Estrada has recorded his own courses of nail art and modeling for Nails Pro Academy students. Moreover, the creative ideas for nail art in our project are now being shared also by teachers from Russia — Natalia Chechneva and Victoria Marina.
Natalia Chechneva has held a webinar about calligraphy in nails, while Victoria Marina has recorded a Master-class about decorating nails with watercolor drops, rhinestones, and gel-paint. All webinars are available, you can always watch them and diversify your skills.
At your request, we have run a mini-course for those who cannot draw on nails — Fast & Easy Salon Nail Art. On this course, we are going to learn simple design using different accessories — transfer foil, glitter, chrome powders, stencils, striping tape, magnet, sponge, flakes and more.
The course starts on 7th of January and you can sign up for the course already now!
You can study sculpting nails by the most progressive material called Polygel in Nails Pro Academy already! Anastasia Luksha has recorded the course Secrets of Sculpting with Polygel. Beginners and professionals will learn how make square, almond and French nail shapes, choose the best Polygel brands, sculpt nails and lift the products.
Valedictorian, graduate from Nails Pro Academy and avid Nail sculptor, Kisa Watson, has grown from our student to teacher & project manager! Now, in collaboration with Anastasia Luksha she is checking our students' homework, almost 24/7 answers our students' questions, help to sign up and just supports all who needs that.
If you want to join our team, we are always happy for collaboration with talented nail technicians.
Not only students but also our teachers are continuously growing — Anastasia Luksha has once more consolidated her status and gone through certification in Harmony company in November 2018.
In 2018, we have visited the coolest international events, on which we have communicated with nail industry stars, learned something new in the market and met old friends!
Within the Cosmoprof exhibition in Hong Kong there was an international championship for manicure, sculpting and nail art. Anastasia Luksha was among the judges along with the others from Hong Kong, Macao, Malaysia, Taiwan, Mongolia and USA. It was a priceless experience!
On the biggest nail exhibition Premiere Orlando in USA, we met Doug Schoon - the most famous nail industry scientist with job experience of more than 30 years. He is an expert in structure of nail plate and composition of materials. It is a rare thing - he is not working for any brand or company, he is an independent scientist.
By the way, we are working on our new project with him, be updated!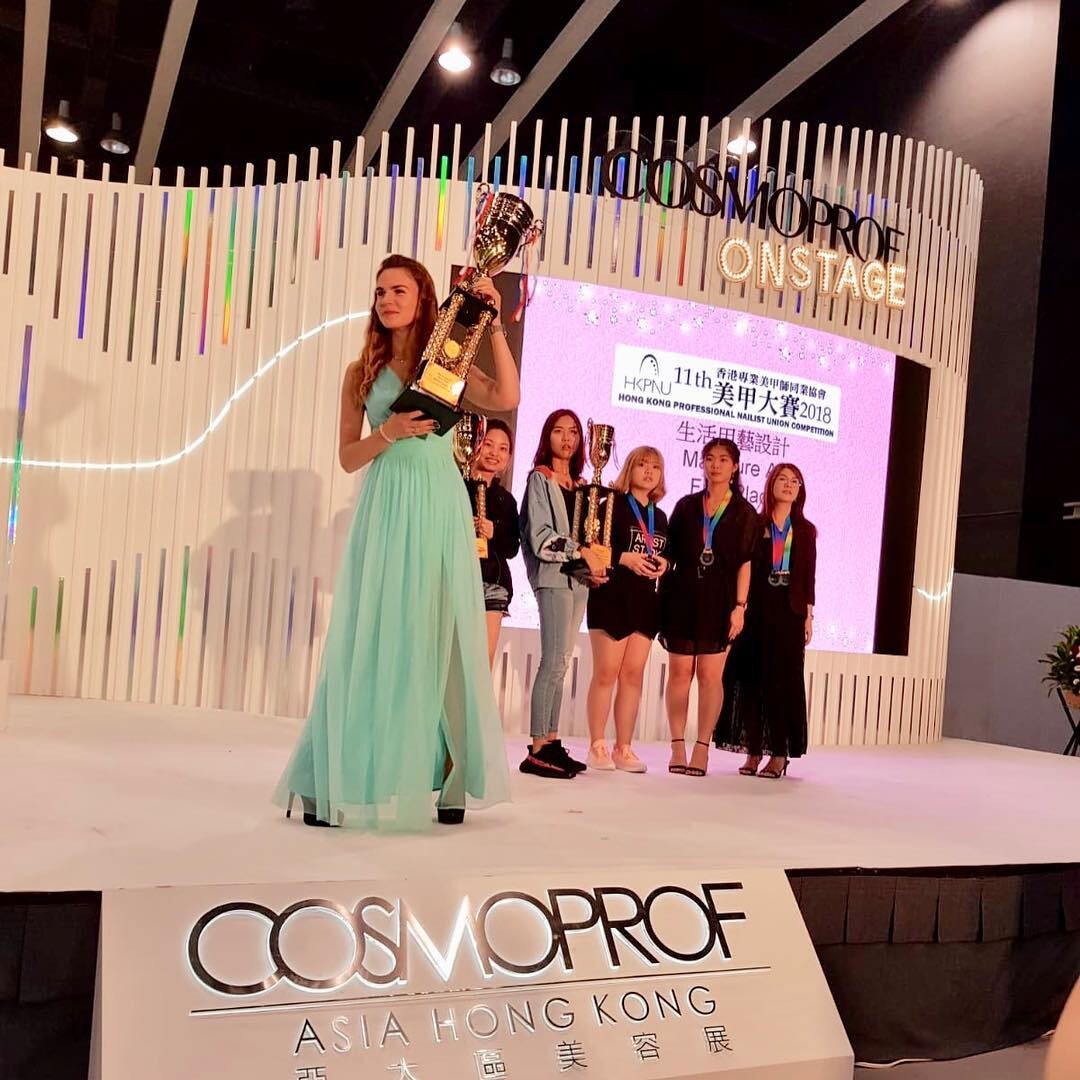 Autumn was memorable by live courses. In October Anastasia Luksha hold course in Trendy Nailz institute in North Carolina. It is an institute where nail technicians study for 10-12 weeks to gain enough hours for getting a nail tech license. We learned to make shapes, such as almond and cube, sculpt pipe and edge, make simple nail art. All have completed the tasks!
Memorable was course in Georgia Career Institute in Murphysboro, Tennessee. Students were hungry for knowledge! They asked a lot about social media promotion as a nail technician, working with brands and social networks in general. The right position for the beginning nail tech!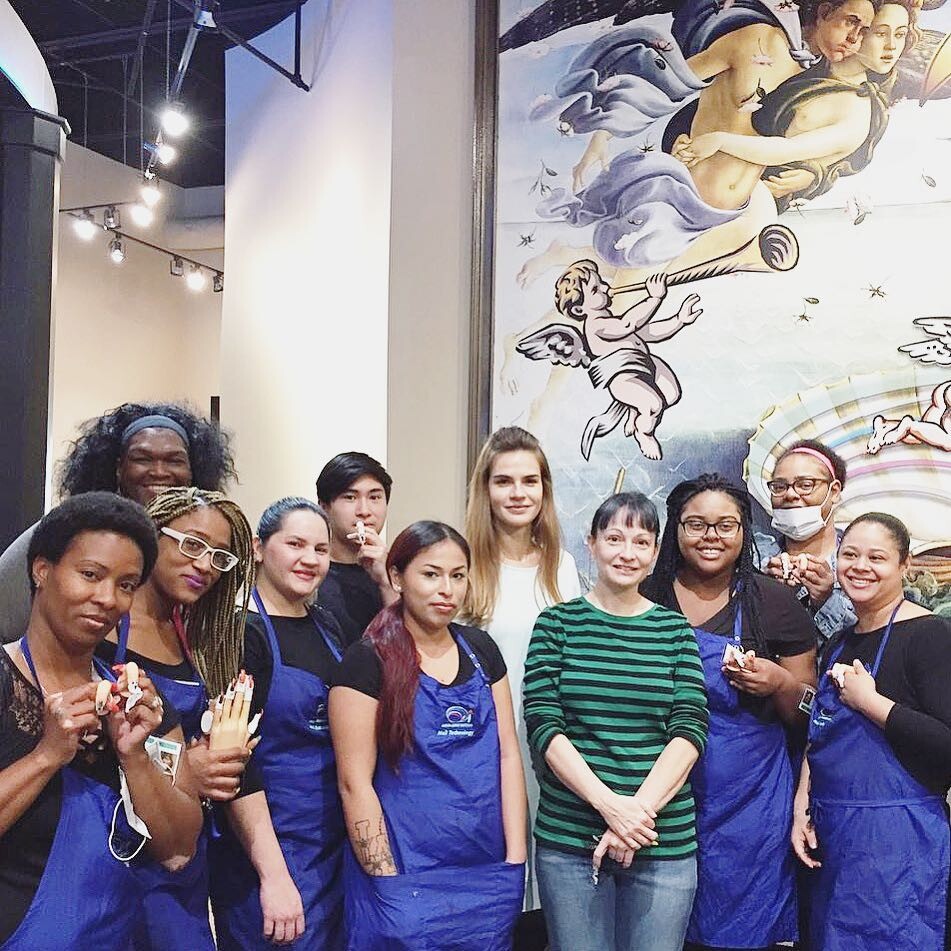 2018 has brought not only positive moments to Nails Pro Academy. A couple of months ago our account was hacked and all the posts were deleted. Fortunately, all of the were recovered soon. But Nailcou account on YouTube has suffered more - some popular and useful videos were deleted permanently. Thank you for support and a lot of positive comments! After getting advices from you, we have decided to upload videos again.
If you don't know, we have run a special channel Nails Pro Academy on YouTube. There are videos with interesting master-classes, reviews of popular brands, useful reports from professional exhibitions.
By the way, speaking of social networks! We have recorded a mini-course for working with Instagram as a nail tech. Anastasia Luksha shared the main aspects of managing your account which may attract clients.
Thank you for reading it till the end!
We hope the results of the year to you were as interesting and fundamental as ours!
We congratulate you on New Year! As a present, watch the video that is not yet publicly available ;)

Everybody will get special code NY2019 on $19 OFF for all courses from January 10 until January 31 2019..