Anastasia Milton will share tips & tricks on gel manicure and will show you a simple technique of flawless color application close to the cuticle.
Magic gel nail art designs
Unique gel nail art techniques from Max Estrada!
Continuing Education Units: 10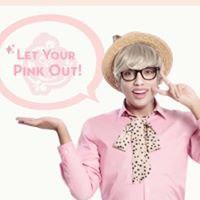 Hi!
If you are viewing this page that means you love everything unusual, innovative and extravagant in nail art!
I invite you to my first online course. I will share the latest and coolest nail art ideas and techniques!
You will have 10 gel nail art lessons. We will learn how to do simply everyday design using color gels.
This is new and effective way of studying. How you can learn from me no matter where you are. Sign up!
What «Magic Gel Nail art designs» course is about?

The techniques I'm going to show you during this course are based on my own experience as a participant in various contests and competitions. That's where you need to perform with all the speed and quality you are capable of. I just adapted my "competition" fast sculpting techniques to regular work with clients.

Exclusive Nail Couture international master director of global education, founder & CEO.
Teaches classes all over the world.
The record holder of the "Guinness Book of Records" in French manicure.
Started his professional career at the age of 16 and entered his first professional nail competition. He is a multiple winner of the Nailpro and NailExpo competitions in America. Now he places in every competition he enters.
Trained and worked with the best nail technicians —Tom Holcomb, Trang Nguyen, Tom Bachik. Worked for many years in Odyssey Nail Systems, developed new technologies, judged on competitions.
His brand Enailcouture developing luxurious nail products that help everyone to achieve their dream nail story. The ingredients for materials are cosmetic grade and FDA approved. Colours of gels and gel polishes does not fade, dull, wear, or chip. Builder gels and acrylic are ideal for beginners and professionals. It is easy to use, does not take many steps and gives a flawless result.
Things you'll need for the course
A variety of Color Gel Polish
Art Gel / Painting Gel (Max is using EnailCouture's Painting Gel colors)
Cat Eye Magnetic / Magnetic Tool
*Cat Eye or Magnetic UV/LED Gel
Clear Sculpting UV/LED Gel (Max is using Gummy Gel)
Various Nail Art brushes including a detail liner brush
Mixing Spatula
A variety of different size rhinestones
UV/LED no cleanse top coat (Max is using Shine E top coat Gel)
Brush Wipes
All supplies can be purchased at www.enailcouture.com
How our online education works?
You study remotely. The lessons are available whenever it is convenient for you.
You immediately gain access to several lessons and can view them any number of times any time you wish.
Some lessons contain practical assignments that you need to fulfill.
Next lessons will only become available after the previos lesson's assignments are completed.
You chose your own time to complete the tasks.
Make photos of your results and upload them to your account.
I evaluate the results, make comments and point out mistakes (if any), accept the assignment or ask you to try again.
You are constantly in touch with me. I always answer all the questions from all the students.
Take your time completing the tasks, do not hurry.
Spend as much time as you need on the assignments. We will prolong your access to the course for 1 or 2 weeks if required.
At the end of the course, when all your tasks are completed, you will be given access to the Test Lesson – the final evaluation of the knowledge gained during the course. After the Test is passed successfully you will get the numbered Certificate, written in your name.
All during the course the tasks submitted by each student are seen to the rest of the group. You can follow the teacher pointing out and correcting mistakes of your fellow students. This prevents you from making the same mistakes and gives a great opportunity to improve YOUR OWN work.
If you change your mind and decide not to join the course we will return your payment without asking additional questions within 21 days. Please note that payment systems' fees are not refundable. They usually comprise 1-4% of the amount, depending on the system used.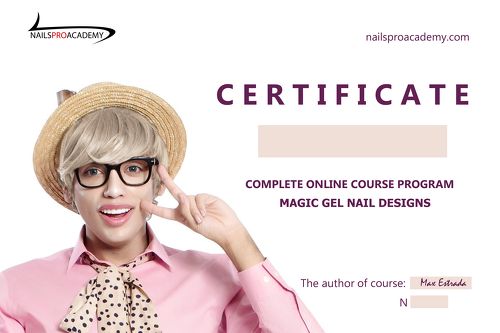 All students successfully completing the course receive the Certificate of Completion.
Got questions? Feel free to comment below