Onychophagia (also onychophagy) or nail biting, is a common oral compulsive habit (sometimes described as a parafunctional activity) in children and adults.
Biting nails can lead to broken skin on the cuticle. When cuticles are improperly removed, they are susceptible to microbial and viral infections such asparonychia.
Medical literature reports cases of fingernails being severely deformed after years of nail biting.
The best way of treatment in most cases is to visit psychotherapist periodically.
However most times nail biters look for help from us, nail technicians.
Typical nail biter's nails are usually thin and tiny, with thick skin on lateral walls and dry cuticles. Sculpting on this kind of nails is always a challenge even for experienced nail tech.
Using tips will not help – they will peel off in less than a week and the problem will not be solved.
There is a solution; we can use forms and special metal sealer to sculpt perfect nails even on the smallest nail bed. Follow steps of this tutorial and find out how.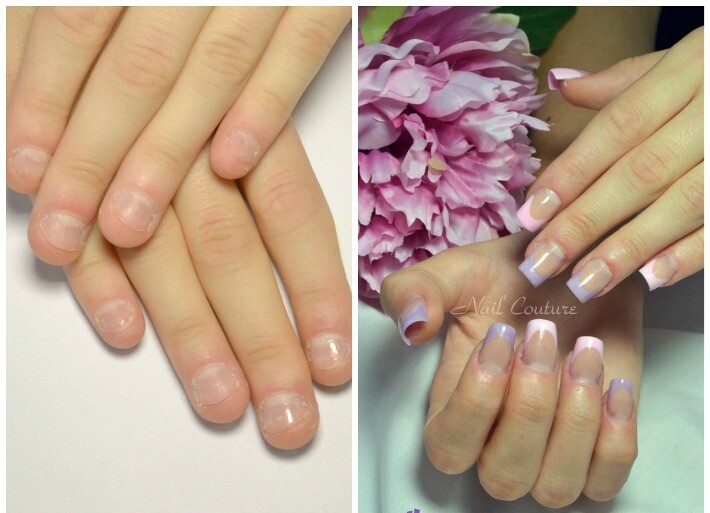 1. First prep the natural nail: gently push back the cuticle, shorten the free edge, and take off the surface shine with 180 grit file.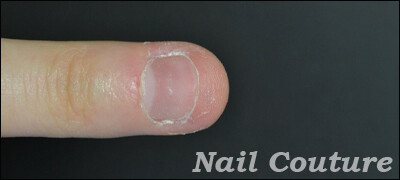 Prep the form. Stick the metal stiffener underneath the form. Cut the shape of the form according to the shape of the free edge of natural nail with sharp manicure scissors. Cut the additional space in the corners in order to fit the form easier. Choose the C-curve tool depending on the width of the natural nail. Make sure it is not too wide or too narrow. Shape the surface of the form with the metal sealer underneath with the C-curve tool.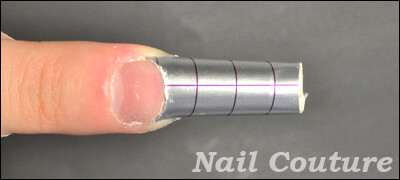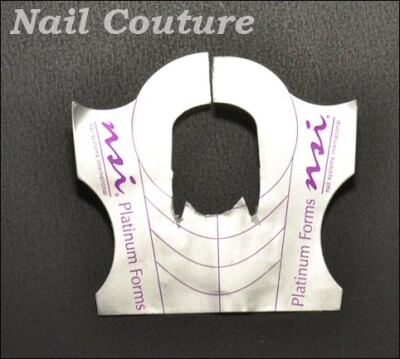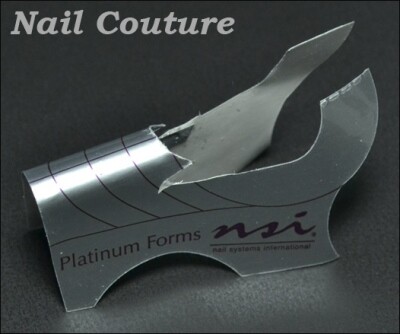 2. Sculpt the nail bed area with camouflage acrylic powder.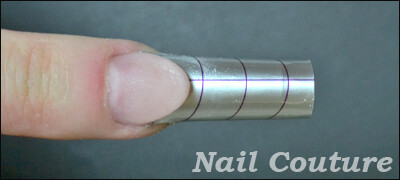 3. Sculpt the free edge with light purple color powder.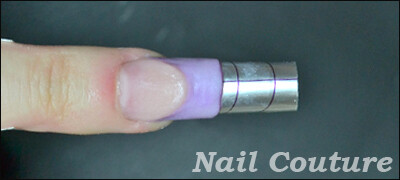 4. Take off the form and slightly pinch the nail.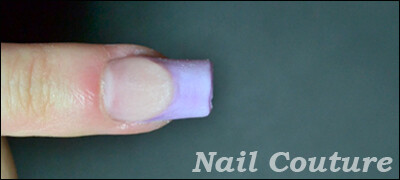 5. File and buff the nail.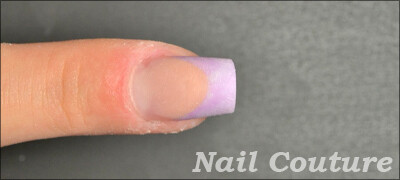 6. Cover the nail with Glaze 'N Go and cure 90 seconds in UV lamp. or 30 seconds in LED.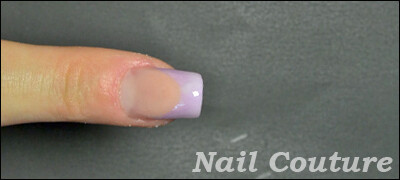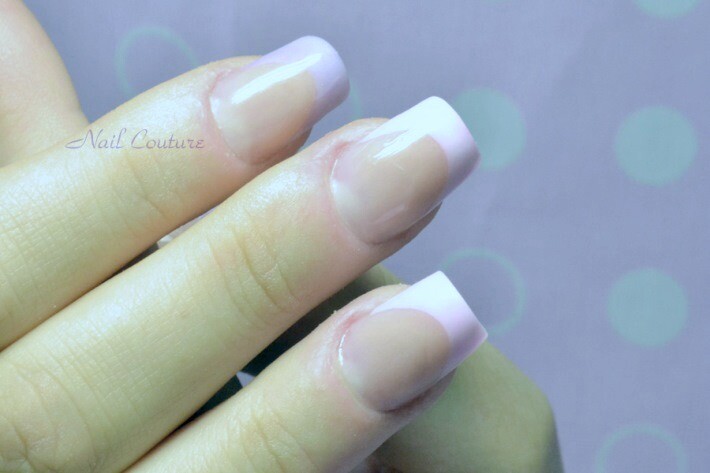 Do you have nail biters clients? Do you use forms or tips ro sculpt their nails?
What do you think of this method?