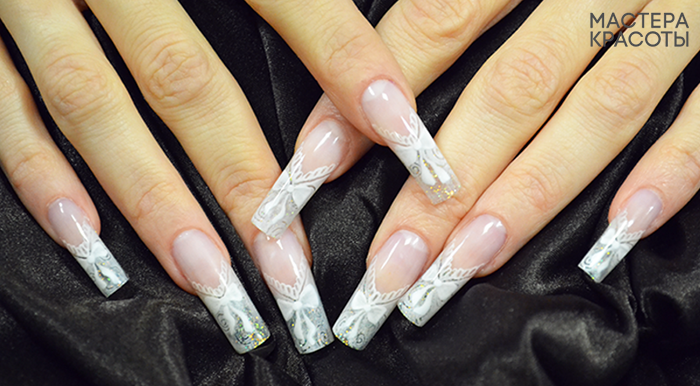 I did this set on a competition in Las Vegas in French Twist category and it got 1st place. According to the rules you are allowed to use only white, clear and sheer pink colors and you can also use glitter.
Would you like to try this design?

1. Sanitize your hands and your client's hands. Prep the natural nail. Take off surface shine with 180 grit file, apply 1 coat of dehydrator and 1 coat of primer. Fit the form.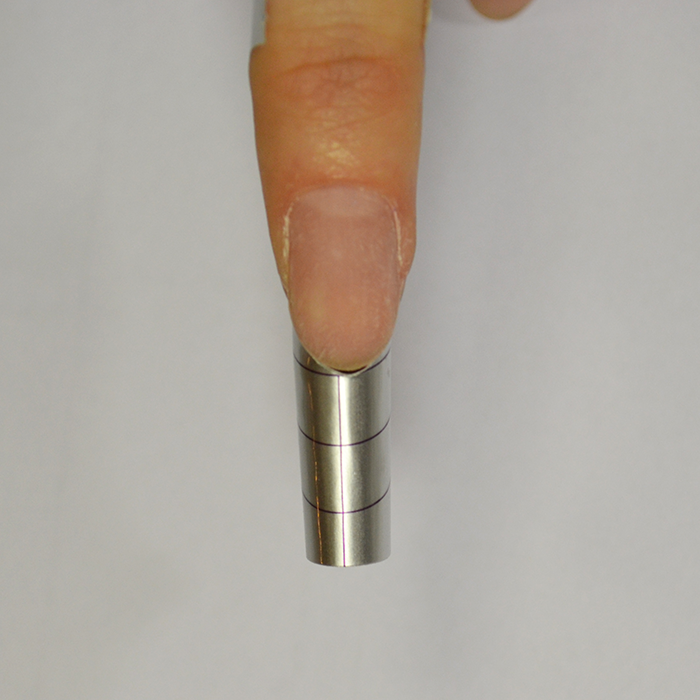 2. Sculpt free edge using transparent glitter powder. When it is half way cured; carefully take off the form and pinch the nail.

3. Sculpt first part of V-shaped smile line with Pure White powder. Create laces all across the smile line and abstract lines on a free edge with a dotting tool.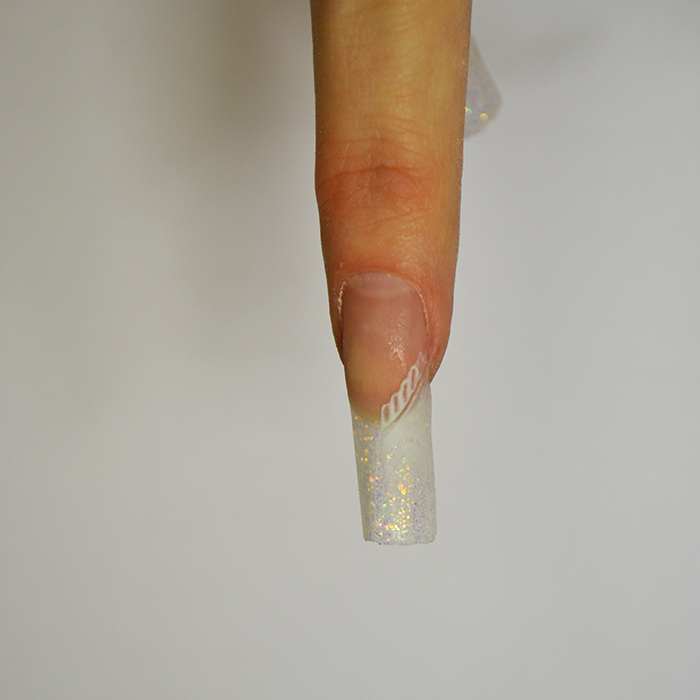 4. Repeat the same on a left side. Sculpt other side of a V sliminess, stretch the color towards free edge. Create laces and swirls with a dotting tool.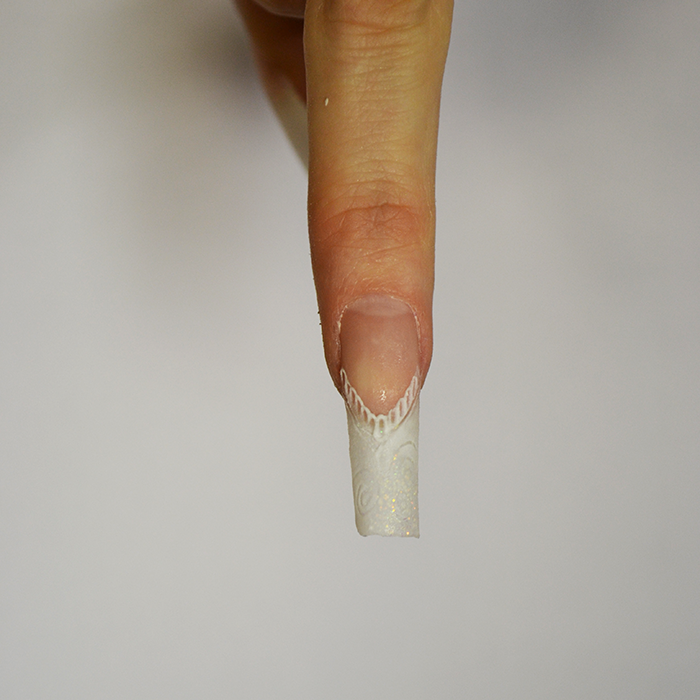 5. Sculpt a bow in the center of a smile line. I recommend to use the brightest white you can find to have a better contrast with a clear background.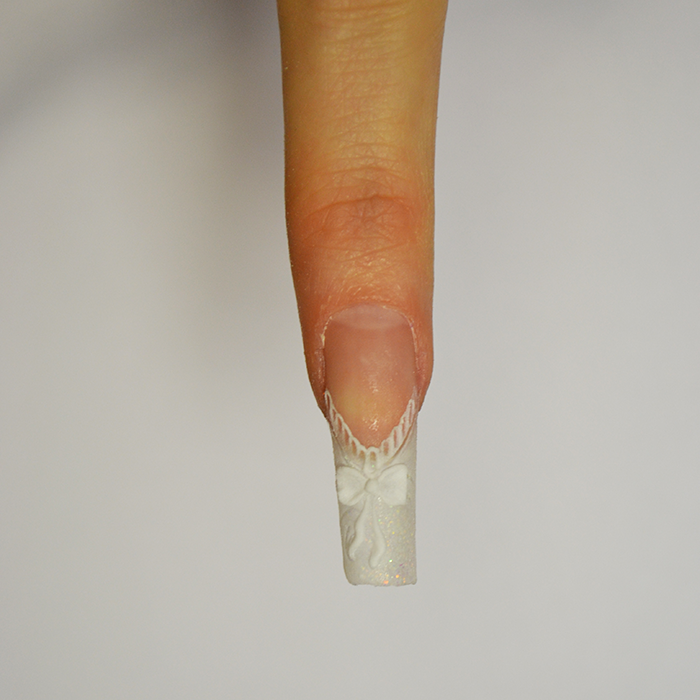 6. Encapsulate the design with a clear acrylic powder. Pinch the nail.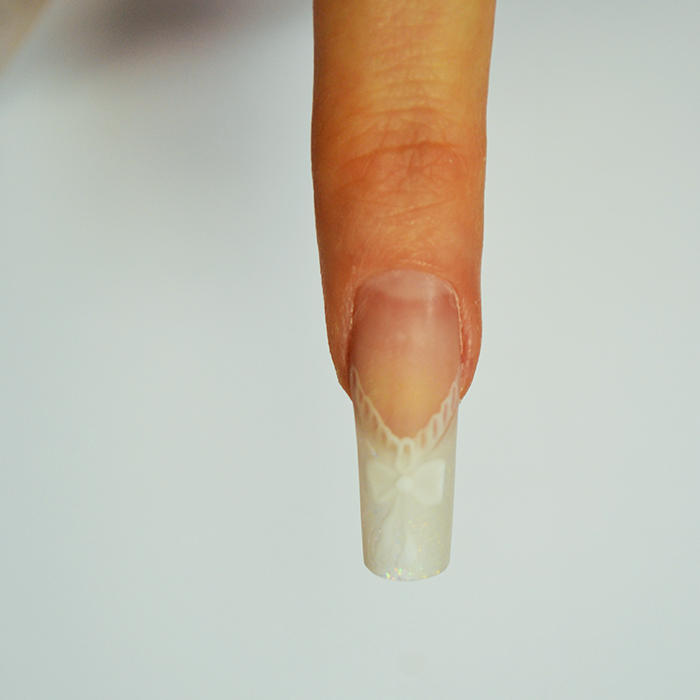 7. File and buff to a high shine or apply a gel sealer.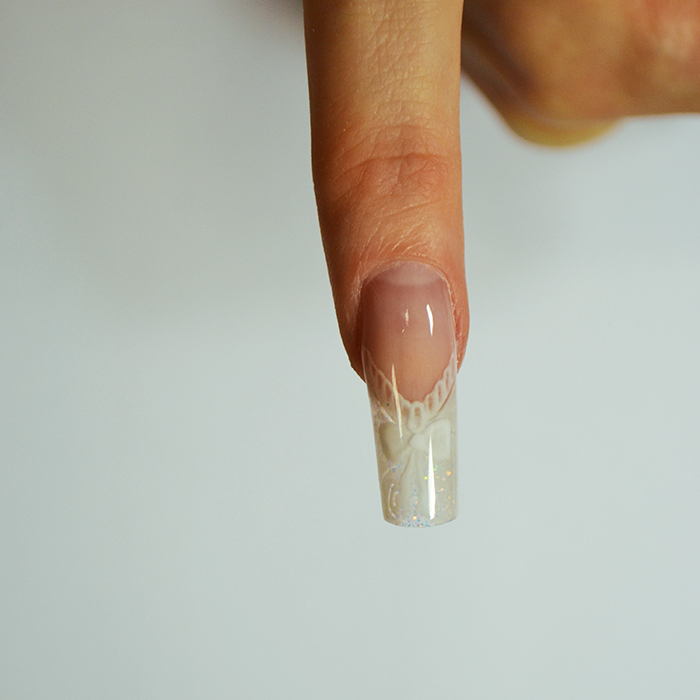 8. Condition cuticles with cuticle oil.